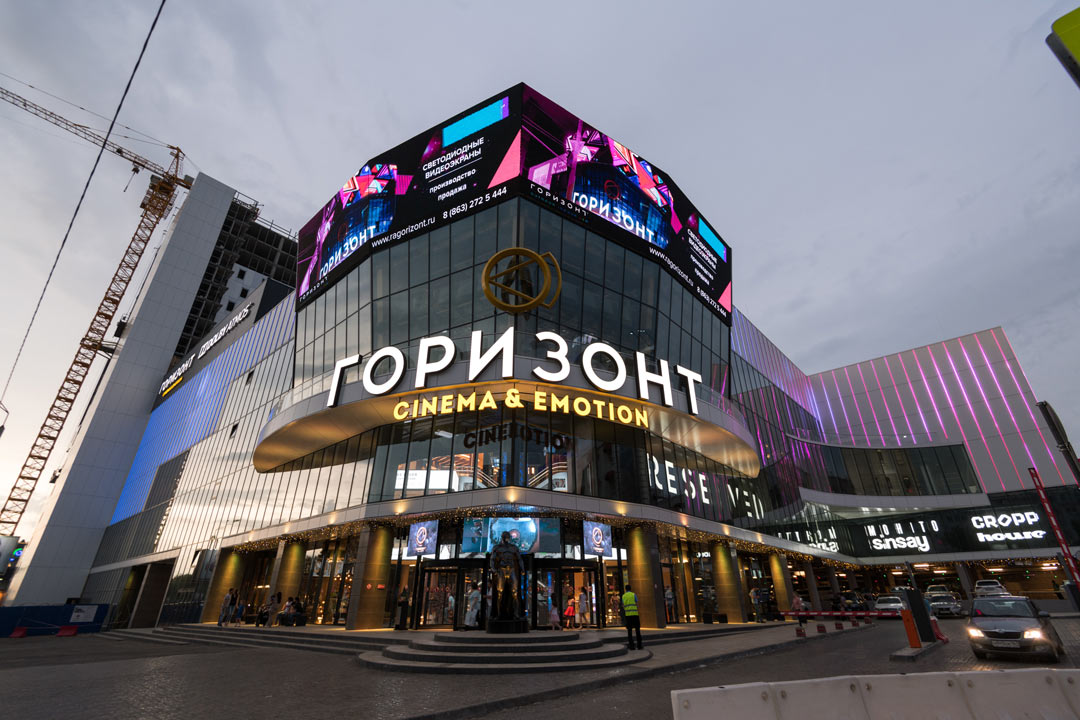 Rostov central shopping mall catches eyes of thousands with a dynamic advertising screen on its roof. With its unique design, the screen perfectly integrated with the style of the whole building and become a landmark advertising structure.
Gorizont LED invited Unilumin to design and manufacture an advertising structure for the new shopping mall. "We invited Unilumin to create an adverting screen that integrates contemporary design and digital media for Rostov central."Mr Roman , the director of the Gorizont LED said. Unilumin R&D engineers collaborated with Gorizont LED designers to create unique cabinets with modules in different shapes and sizes, which are perfectly match with the irregular shape of the building.
"Because the shopping mall was still under construction, the customer had a constant change with building structures, and this created a big barrier for our screen designing. During the process, Unilumin showed high level of specialty, efficiency and pursuit of high quality work. And they completed the project without any delay." Mr Roman commented.
In addition, an L shape screen of 13.2m x 10.8m with Unilumin Ustorm10 was installed on the back side of the shopping mall. The gap in the corner was almost flawless.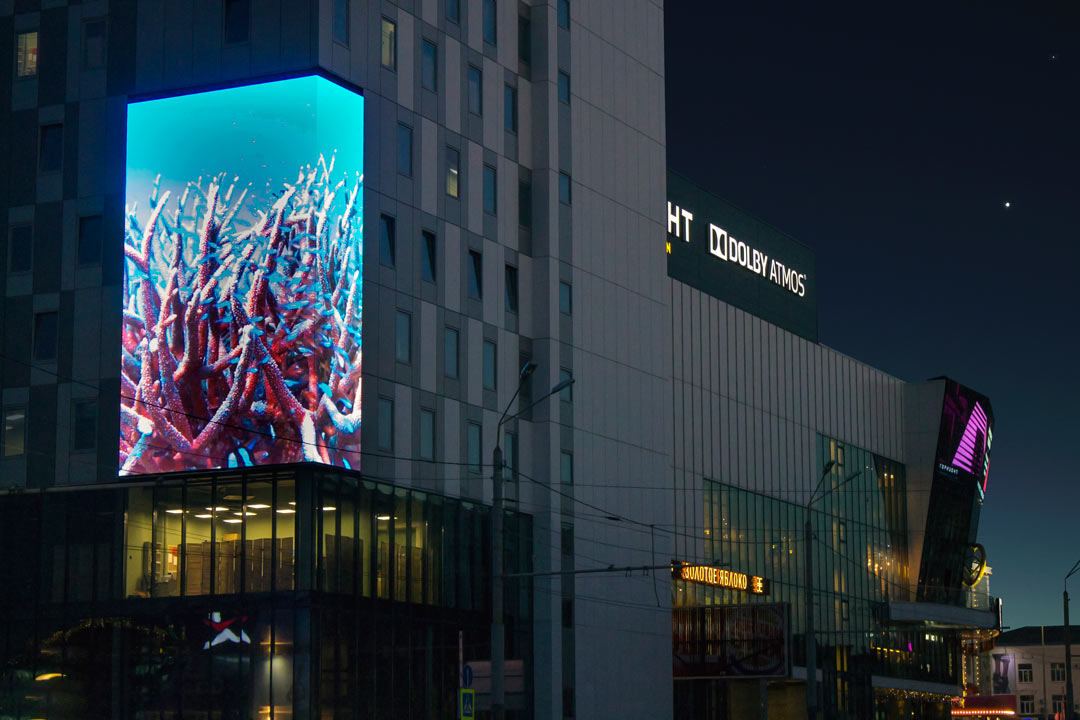 Unilumin combines digital screen technology and contemporary design to bring public art closer to life. "It has been wonderful to work with Unilumin. Collaborating with each other, we have the capability to achieve even more challenging project." Mr Roman said
For more info, please follow @UniluminGroup on Facebook, LinkedIn, and Twitter.
All rights reserved. If reproduced please indicate the source.