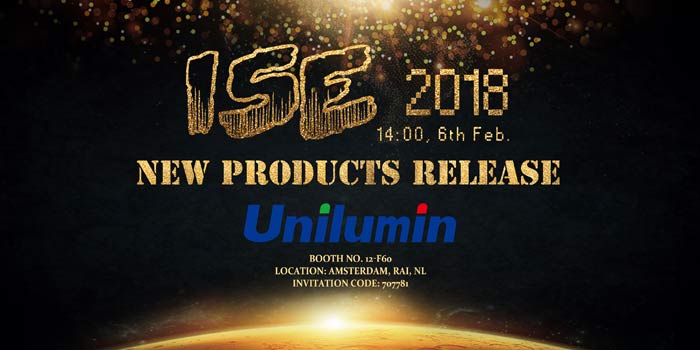 ISE(Integrated Systems Europe), co-sponsored by InfoComm International and The Custom Electronic Design & Installation Association, is by far the most successful audiovisual and systems integration exhibition in Europe. It is also the largest professional audiovisual show in the world, representing the highest authority in audio-visual technologies and the most influential organization within the industry.
Last year, Unilumin welcomed more than 1000 customers from all over the world at ISE, showing them the latest LED products and professional display solutions.
On February 6th-9th, 2018, Unilumin will once again meet with you at ISE. This year, you'll see narrow pixel pitch technology of UTVIII, UpanelS, Upanel, rental products like Unano, UpadIIIM, UpadIIIH, UmeshII, commercial displays that include UsurfaceII, UTV-P, UTV-B, and sports products, such as UsportMA, MB, X12 as well as other new arrivals, bringing extraordinary visual experience to the audience. At 14:00 on the first day of ISE , Unilumin will convene a new products Conference.
Welcome customers, new and old, to visit our booth at No.12-F60,Amsterdam,RAI,NL.
​​All rights reserved. If reproduced please indicate the source.​