​ It was a full house for Unilumin on the first day of ISE! Take a look at Unilumin's stand at Hall 12 Stand H57, many clients are having deep discussions about the solutions and projects.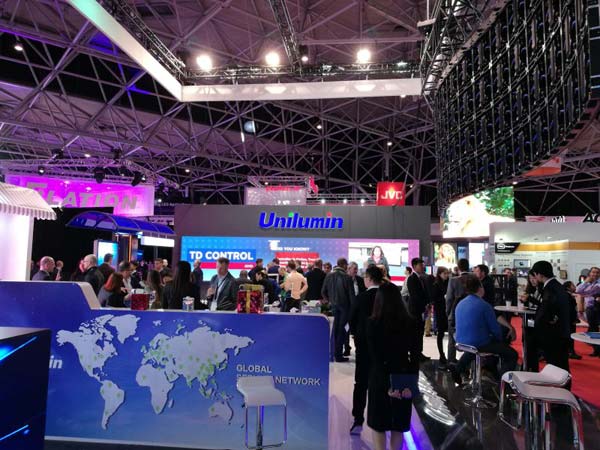 What is so attractive? Follow us now!
Control room, broadcasting room, command center and video conferencing solutions
Unilumin has long been a pioneer in NPP industry, now Unilumin brings control room, broadcasting room, command center and video conferencing solutions. These places share some same features:
Firstly, all these places are in need of data gathering, distribution and monitoring. Take control room as an example, the quantity of security control signal and screen signal is numerous yet the display area is restricted, so how to access and display the large quantity of the signals in limited area has become a headache in industry.
Secondly, the space is usually limited in these places so that fast and easy maintenance is a must.
Thirdly, clear display. Traditionally, the control rooms adopted LCD screens with seam of 3-5mm, however, the seam may confuse the operator when displaying a traffic line, therefore, seamless display is a priority when choosing a display for control rooms.
Needless to say, Unilumin, the leading LED solutions provider, has brought something stunning to ISE. Unilumin built an experience zone of control room with UpanelS, the new member of Unilumin's NPP industry, incorporates all the features control room has been asking for.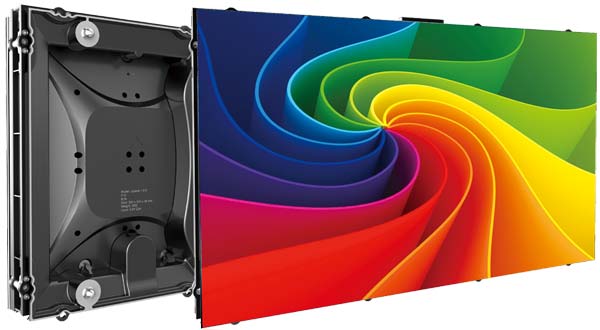 UpanelS
The first thing is, with the traits of centralized control and multi-signal display, LED display can make analysis and response to targeted signals to realize real-time monitoring and centralized dispatching according to given command, so there is no worry about restrict display area any more.

The next is UpanelS's intelligent front access with non-touching system.
UpanelS is fully front access, which is not only saving space but also facilitate maintenance. Talking of maintenance, non-touching system is another eye-catching feature of UpanelS. With a little electronic device, one can take out the failure module without touching the face of the screen.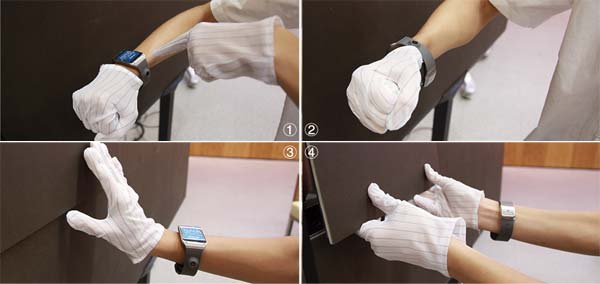 Intelligent Non-touching Maintenance
UpanelS is made up of all die-casting aluminum with high precision-the tolerance is less than 0.01mm to ensure true bezel-free seamless display; the pixel pitches range from0.9mm-1.9mm to meet all your requirements, besides, it can be spliced into 2K,4K and 8K resolutions to guarantee absolute clear display, so there is no fear about seams or gaps.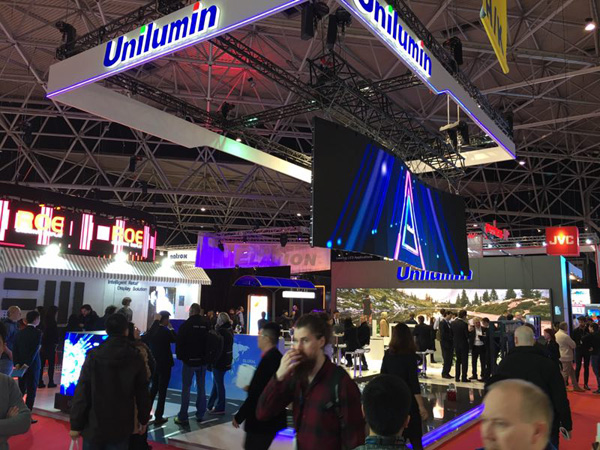 People are gathering in front of Unilumin's control room experience zone
One more thing worth mentioning is Avid Technology, partner of Unilumin, also brings its leading control room solutions to ISE!
Staging, conferencing and live events solutions
In addition to NPP products, Unilumin also brings the winner of WFX new products- UpadⅢ. It has renowned reputation and proven performance in rental industry . With all die-casting aluminum design and flexible concave and convex curves, UpadIII is ideal for staging, conferencing and live events.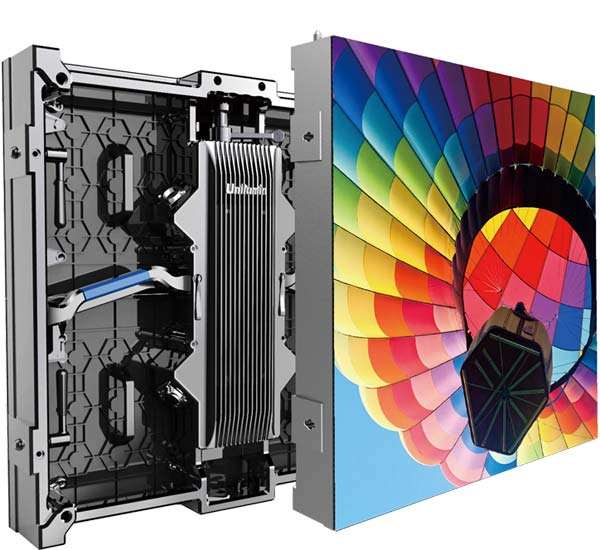 UpadⅢ
Touring Dolly is another device Unilumin unveiled at ISE. It facilitates installation and maintenance since the touring dolly can hold 24 pieces once weigh 325 kg, as a result, one or two persons can handle the task of installation and dismantle, which will greatly reduce labor cost.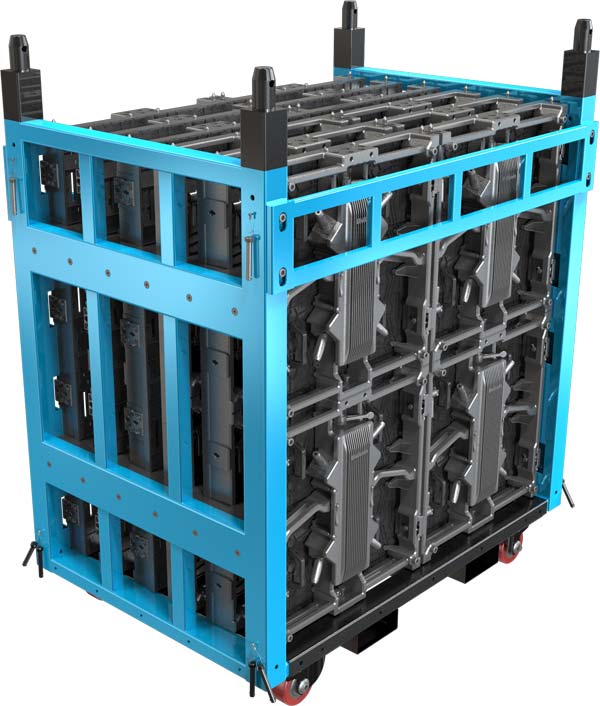 Touring Dolly
Above all, Unilumin also introduced intelligent retail solutions and outdoor signage solutions.
Intelligent retail solutions
Uslim series is ideal for intelligent retail solution, its products range from indoor to semi-outdoor to outdoor.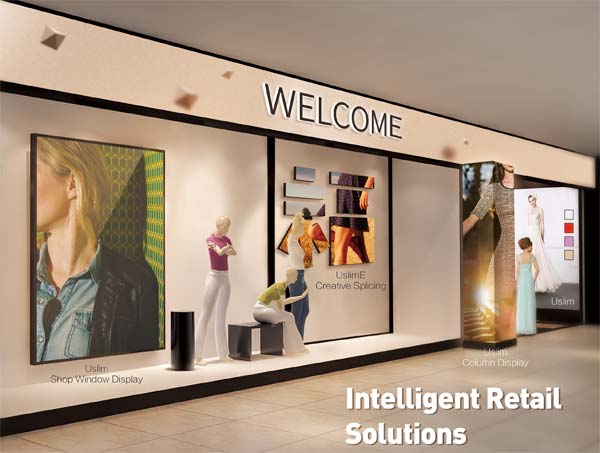 Uslim meets interactive system equals ideal shop window display.
UslimE, the new member of fixed installation, is available for creative splicing.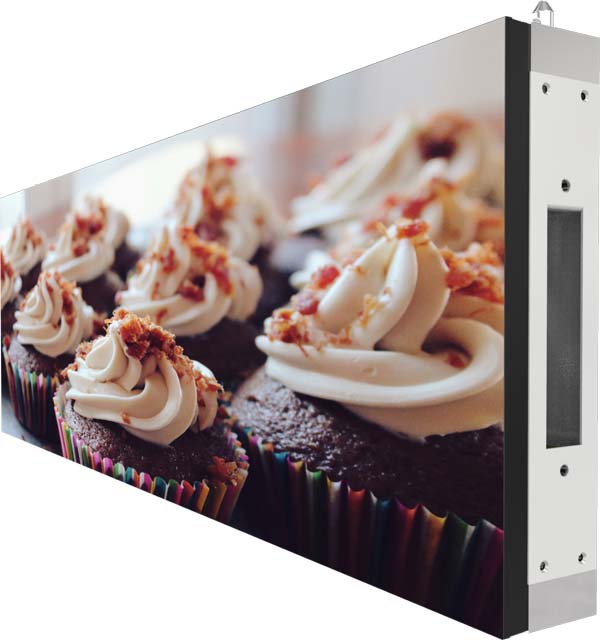 UslimE
Outdoor signage solutions
It is said that, for most people, waiting for a bus is one of the worst experience in life since you never have a clue when the bus will come, maybe the moment you got on a taxi or the minute you get a bottle of water to ease your anxiety in the store. Waits feel particularly long when we had no idea how long to expect to wait.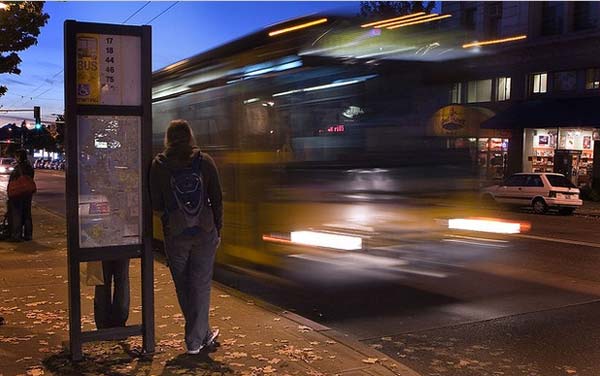 Well, not any more with Unilumin's Utotem, an intelligent advertising machine applied in bus stations, gas stations, and beyond. Equipped with 3G/4G, WIFI and LAN function, one switch operation, Utotem can do real-time broadcasting so that you are fully aware when will next bus arrive, in addition, it can play specified videos, which makes your wait feel shorter.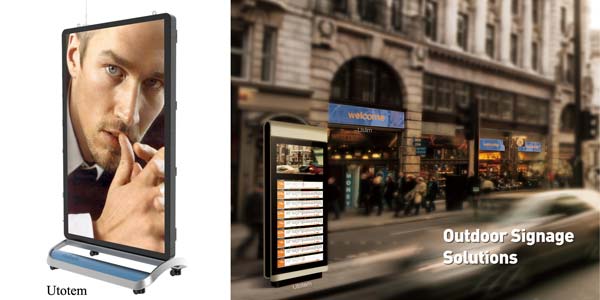 UsurfaceⅡand UstormⅡare also presented with upgraded functions.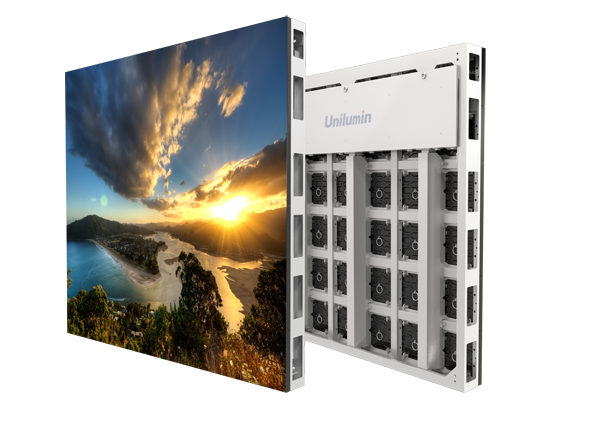 UsurfaceII/ UstromII
ISE starts at 7th Feb. 2017, the beginning of the new year, Unilumin attaches great importance to the exhibition and wishes to meet more clients from worldwide. Welcome to Hall 12 Stand H57 Amsterdam to have a closer observation of our products and find out the right solutions for your project in our 180m2 stand. More surprises are waiting!
All rights reserved and any reproduced please indicate the source.