Unilumin's UpanelS has received the InfoComm Digital Signage Best of Show Award for 2017. The Best of Show Award was given by NewBay Media, honoring new and outstanding products exhibited at the InfoComm 2017 Show.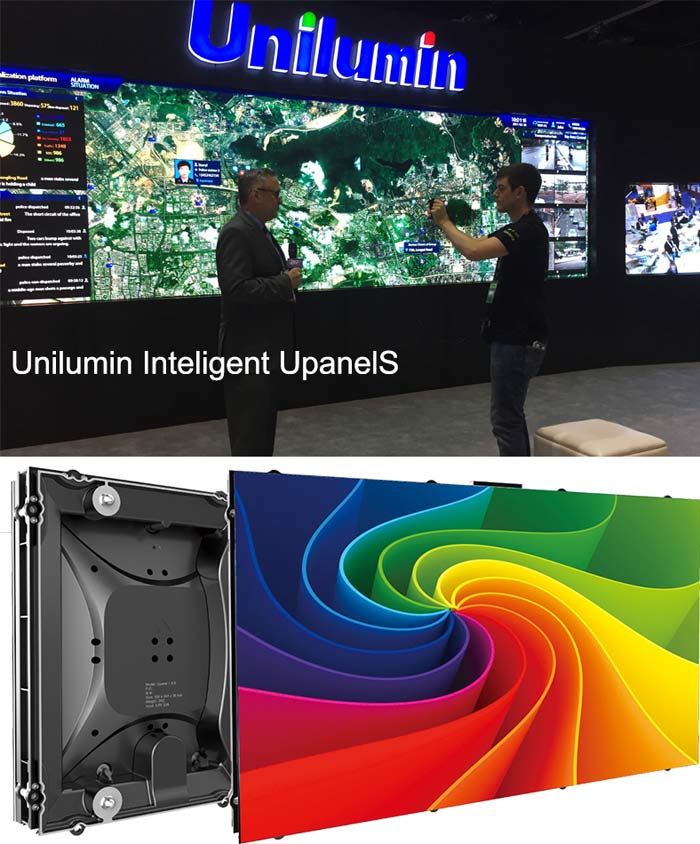 UpanelS is an intelligent and fully front access, ADA compliant 16:9 cabinet that enables users to replace all LED modules, power supplies, internal electronics and cables from the front with advanced automatic module removal technology. Also, UpanelS has redundant power and data and high grey scale under low brightness.
Want to learn more about UpanelS and Unilumin? Contact us at:
www.unilumin.com
1-844-263-3675 sales@unilumin-usa.com

+86-(0)755-29918999 sales@unilumin.com

​
+44 7787 438701 steve.scorse@unilumin.com

All rights reserved and any reproduced please indicate the source.