Unilumin Utile3 LED display witnesses thegrand opening ceremony of The China(Shenzhen) IT Summit on 22th, Mar, 2015 in Five-continent Hotel. Co-hosted byShenzhen Municipal People's Government and e-China Alliances, the China (Shenzhen) IT Summitis the most influential exchange platform for the Information Industry inChina, a platform to exchange ideas , discuss industry trends , and seekbusiness opportunities.
Hosted by Qin Xu, the mayor of Shenzhen,the summit concentrates in IT Remodeling the Economic Structure. Pony Ma,Tencent Chairman and CEO , Robin Lee, Baidu Chairman and CEO , and YuanqingYang, Lenovo CEO etc. deliver keynote speeches and have in-depth discussion ontopics of opportunities and challenges brought byIT globalization, network safety and legal system, and Internet and dreams –crowdfundingand maker, etc. Among all topics , "The Future – where is the next vent"arouses the hottest discussion.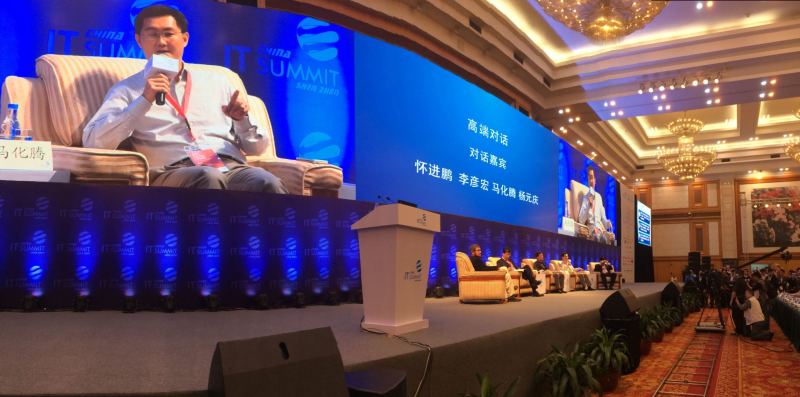 (Utile3.9 3m*4m*2)
Tiger Ling, president of Unilumin Group, presents as a special guest andgives his warmest congratulations to the successful hosting of China IT summit.The Utile LED display has shined all the way through the summit. Why chooseUnilumin display? First , fast installation makes the whole preparing processeasy and cost-saving. it takes only two hours for four people to finish thesettlement and debugging of two displays of 3m*4m. Second, it offers perfectviewing experience to match the most inspiring debates in IT field. Theaudience all enjoys Jack Ma's video speech with ultra image quality and smoothcolor transition guaranteed by highest contrast ratio in the industry of 5000:1and cutting-edging processing technology. And third, netizens, TV audiences andnewspaper readers feel like at the spot personally since no scan line appearsin camera thanks to the high refresh rate of over 4000Hz.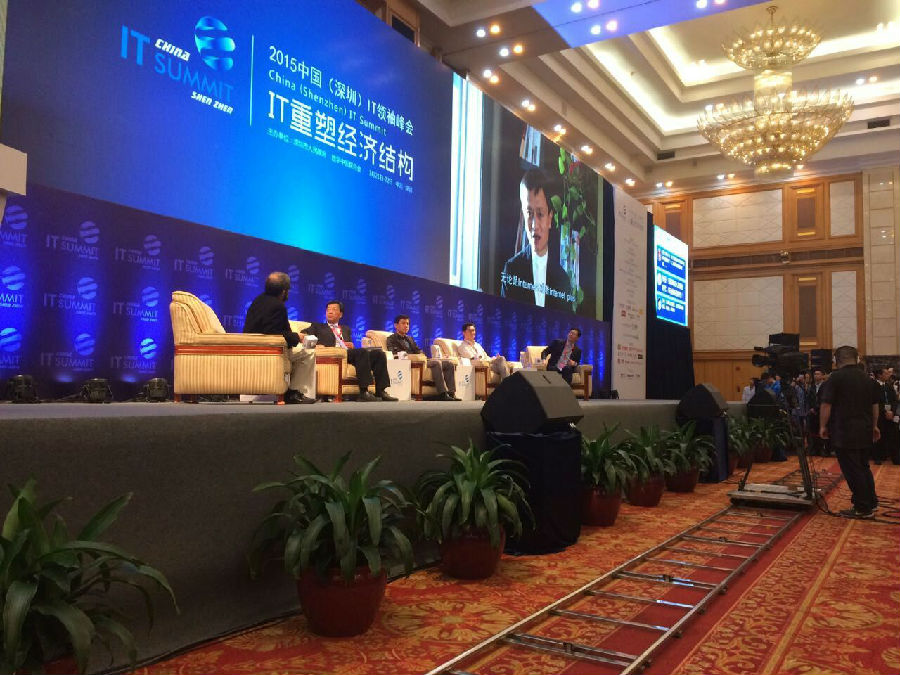 Unilumin never stops pursuing for revolution to seize opportunities inthe changing era. The company makes continuous efforts to update it's productsto offer better solution and video-audio feast. Unilumin LED display is nowmarching into high-end meeting market with high pace, as well as other applications.Let's display a glorious world!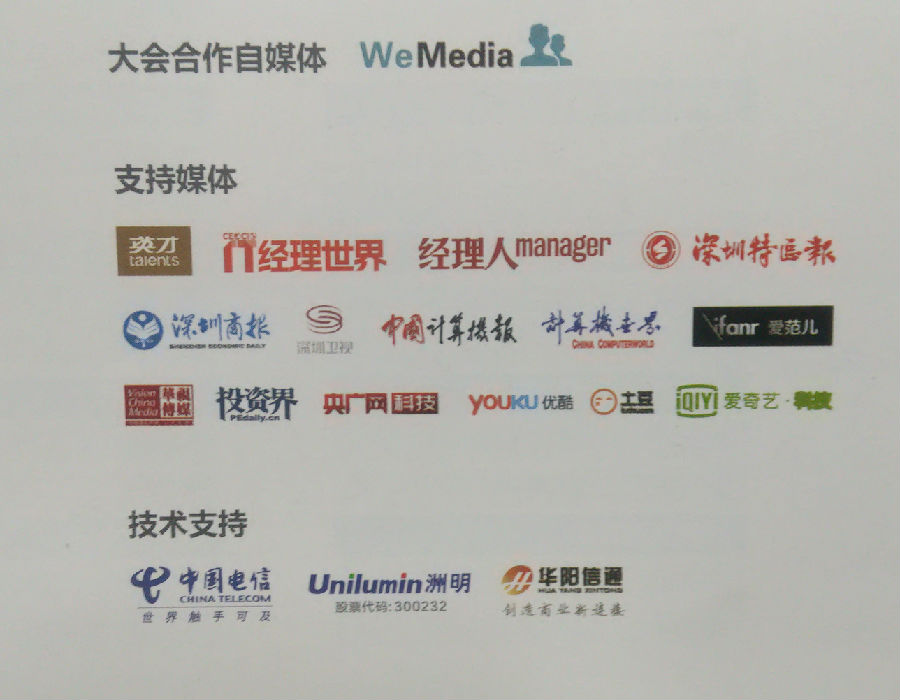 (Cooperations supporting the Summit)