Unilumin is proud to reaffirm its commitment to the Rental Staging and House of Worship markets in South Africa through our partnership with Stage Audio Works, one of the region's leading distributors and systems integrators of event technology products. Since the beginning of cooperation in 2015, we have jointly accomplished various projects, among which, the most notable is Rivers Church that features the largest indoor LED screen in South Africa with Unilumin's Utile.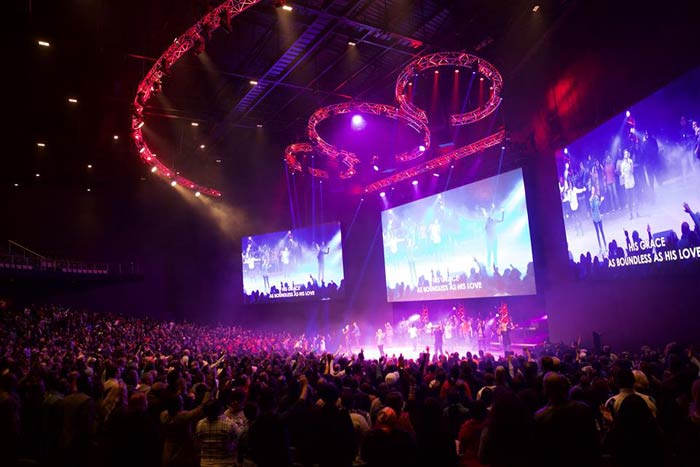 ​
Click here for more info about Utile
What is more, we also provide service for big rental companies such as C&S Audio, Stage Effects, Ultrasound and so on who have purchased Unilumin's rental displays with the local support offered by Stage Audio Works.
​

As Unilumin's local partner, Stage Audio Works have professional technicians who can provide maintenance for local customers; they have professional machine that largely improves the speed and quality of project maintenance. They are on call all times to provide the most prompt service for every customer. Most importantly, they have amassed vast experience in the design and implementation of complex LED display systems.
It is believed that Unilumin and Stage Audio Works will always be your solid partner in South Africa. Just call us at +86-(0)755-29918999 or drop us a line at sales@unilumin.com to get the right product and solutions for your projects.
For more information about Stage Audio Works, please visit their website at StageAudioWorks​
All rights reserved. If reproduced please indicate the source.