The improvement of material and cultural standard has brought more and more events to us such as concerts and large-scale cultural activities, which put forward higher requirements on the rental LED display market.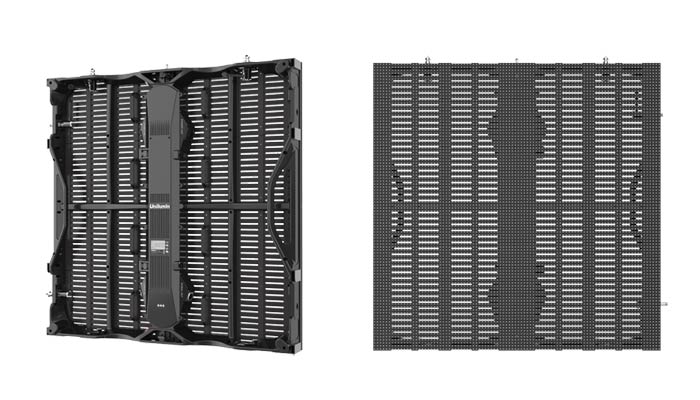 The size of LED display for big events is usually more than 1000㎡ with long period of installation and great manual investment while the rental business is faced with the problem of urgent construction time and high labor costs. There would be a huge amount of people on the spot so it would be a disaster if the security of the big screen cannot be guaranteed.
Unilumin, with strong R & D investment and continuous innovation capabilities, has been in the forefront of the industry. This time, unilumin brings a new product, UmeshII, which has successfully solved the problem of large-screen, quick installation and security in the rental market, quickly becomes a famous star in the rental market. With 800*800mm cabinet size, die-cast magnesium and 12% transparency design, UmeshII is large in size but not in weight, which makes it easy to move and install. At the same time, the design of the high strength structure ensures the sufficient safety of the cabinet.
There are many big displays in the market that are nothing but big in size. The birth of UmeshII redefines the concept of "big" and brings customers the "Bigger. Faster. Better!" visual feast. UmeshII, is not just a big screen product, but a work with so many perfect performances.
√ Light
Die-cast magnesium cabinet, 15kg/cabinet
Reduce labor intensity
√ Fast
800*800mm cabinet
Locating pin for easy assembly
Single person handling available, improve efficiency and save time
√ Easy
Rear maintenance for module & whole cabinet
Replace the cabinet within 20s
√ Stable
12% transparency, strong wind resistance
Design for the harsh outdoor environment, fit in harsh outdoor environment
High strength cabinet: the maximum hanging quantity is 17 cabinets.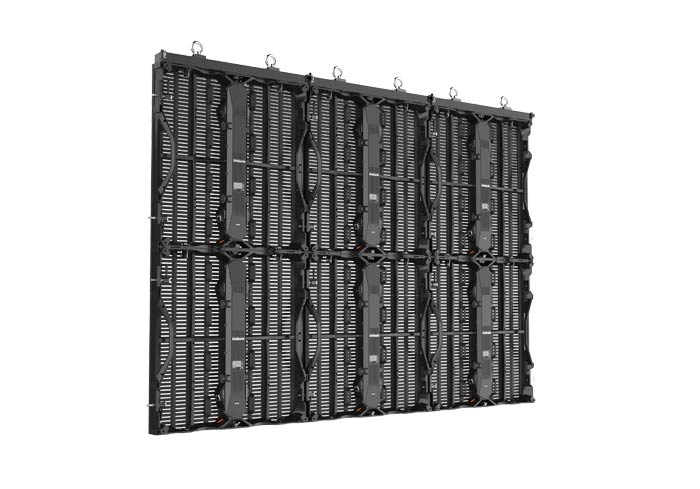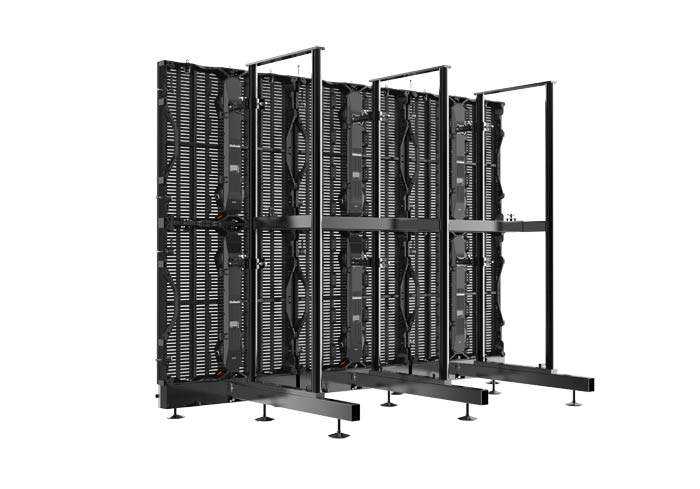 The release of UmeshII brings more opportunities for large rental market, successfully meets the requirements of large screen, quick installation and high safety in the rental market. The launch of UmeshII will bring a buying boom in the rental market.
​

Contact us at:
1-844-263-3675 sales@unilumin-usa.com

+86-(0)755-29918999 sales@unilumin.com

​
+44 7787 438701 steve.scorse@unilumin.com

​
Please contact us for more information.
All rights reserved. If reproduced please indicate the source.