In this age of talents, a large number of new talents have emerged in various fields and the most eye-catching among them is the talents emerging from reality shows. The audience can see the hard struggle and sweat of each participant. There into, the British "X factor" has a large number of fans. As a well-known LED manufacturer, Unilumin also has a difficult growth process, by overcoming many difficulties, Unilumin reached the current status. The growth process of Unilumin looks remarkably like the success of a draft participant. At this time, the wonderful fate brought Unilumin closer to the "X factor", which allowed Unilumin and the "X factor" to have a long-term and close cooperation. During the cooperation, Unilumin created a unique E-world for "X factor". Nowadays, Unilumin has become an important carrier and bridge for "X factor" and Unilumin's display always been accompanied and connected with all new singing talents and viewers.
The improvement of LED resolution and the increase in the computing capability of video processors and servers have prompted a surge in demand for large screens to display ultra-high-resolution content for live events and broadcast shows. This also further strengthened the determination of "X Factor" to cooperate with Unilumin. In December 2019, the biggest event of the year for "X factor" is the final which was hold in SSE arena, Wembley, London, United Kingdom. As a talent show that has been popular around the world for many years, "X Factor" has a large number of fans all over the world. Every season or every episode of the show has a huge audience rating. Choosing to use Unilumin 's products in this program that can attract the attention of global audiences is not only an endorsement for Unilumin 's LED display products and it also provide a shining platform for Unilumin. In this case, Utile3.9 provided the screen play for the X Factor final stage.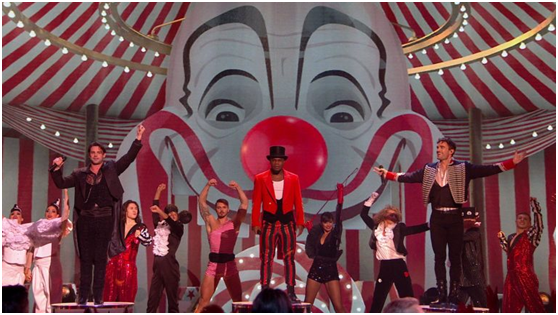 On the company's website, Anna Valley responsible for the stage technology solution of the X Factor program also introduced the reason for choosing Unilumin 's UtileIII 3.9mm LED display among many LED display products. First of all, Unilumin's UtileIII's 3.9mm LED display only weighs 26kg per square meter, which is much lighter than the industry average (40 kg), convenient for installation and disassembly, and toolless maintenance. Secondly, the display body of UtileIII adopts a flexible arc-splicing design. Through infinite splicing and extension, the concave and convex arc-shaped screen can be created and corner structures such as cubes and pillars can be constructed to meet the screen requirements of various sizes and appearances.
In addition, UtileIII is one of the best-seller products of Unilumin. It uses DDC technology (Dual Drive Configuration), which can realize one-click switching between indoor and outdoor modes, and it can easily cover various indoor and outdoor rental application scenarios, satisfying LED display requirements of difference indoor and outdoor stages for business events, conferences, exhibitions, etc. By virtue of the features of one-screen dual-use, convenient operation, and easy maintenance of UtileIII display, a win-win cooperation has been achieved in this case.
In the future, Unilumin will always adhere to scientific research innovation and product innovation, commit to better quality LED display application products and overall solutions to create greater value for our customers around the world, and bring more high-definition visual experience and unique products to global audiences.
​