Unilumin debuts the world first 1.0mm LED display - UTV 1.0 at LED CHINA 2014 (nearly 80,000 professional visitors this year from 150 countries or regions).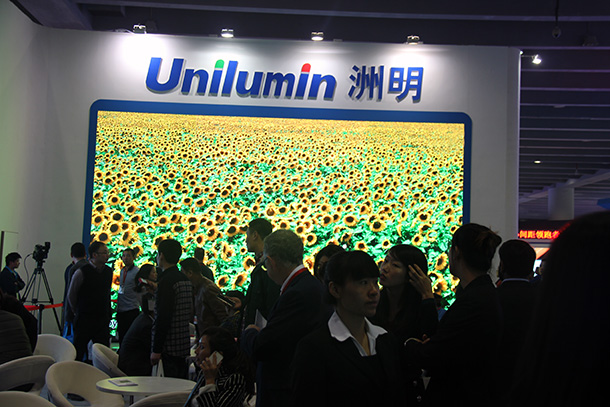 "Unilumin has been dedicating to developing UTV1.0 since early 2013, why we constantly develop the UHD LED display is because it will help Unilumin to explore a new and huge market which is traditionally using LCD, PDP, DLP and projection technologies. These applications include emergency operations centers, oil & gas assets monitoring center, security/CCTV monitoring center, traffic management center, utilities NOCs, conference room and social media marketing NOCs," according to Vincent Ma, Unilumin General Manager.
"We already have done about 50 video wall projects for monitoring centers, TV studios, conference rooms using our current UTV1.9 and UTV2.5, these projects contribute much to our profit growth in 2013, so we think it deserves our constant efforts and the big investment on R&D.
"More than 20 media of LED CHINA joined in the UTV1.0 debut, and the sales leads during the show has grown up to 48% comparing to last year's, another good news is that the UTV2.5 and UTV1.9 video wall has been sold on site. It again gives us great confidence on our products and the market," reports Vincent.