​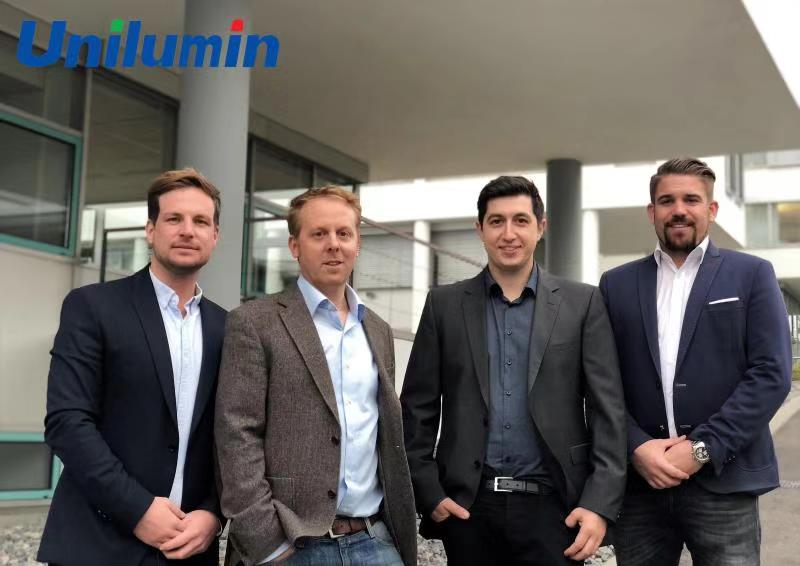 Core Members
Unilumin Group is pleased to announce the formal establishment of a new German subsidiary — UNILUMIN Germany GmbH. The new subsidiary will strengthen existing business relationships and develop the market in the region. Located in the German city of Stuttgart, UNILUMIN Germany GmbH is about to serve the growing markets in DACH regions, including Germany, Austria and Switzerland.
Unilumin Group Co., Ltd (stock code 300232), a world-class LED display solution provider, aims to provide high-quality LED visualization products for the LED display, LED professional lighting and urban landscape lighting to customers around the world. By far, Unilumin Group has set up nearly 1,000 service outlets covering more than 160 countries and regions globally. Besides, Unilumin Group has the leading position in LED industry, a large share of recurring revenue, high profitability and strong cash flow generation.
To develop privileged relationships with its trusted partners and maintain the highest level of services, Unilumin Group has been continuously working on developing its international presence over the years. In 2018, three subsidiaries have been established in New York, Dubai and Stuttgart.
"We can provide premium products in an attractive market by utilizing a broad network of seasoned industrialists and our abundant experience within the LED sector, we look forward to contribute Unilumin Group to the next level", core members of UNILIMIN Germany GmbH comment. This is a team of seasoned, dynamic and challenge-defying management elites with over 50 years' experience in the field of AV technology, including Christoph Pfäffle, Sebastian von Bargen, Stephan Handrich and Sebastian Büchler.
By leveraging the ongoing technological development, and targeting high-growth segments and geographies such as DACH, Unilumin's vision is to become the global leader in LED industry. For more information, please follow Unilumin Group on Facebook, LinkedIn, and Twitter.
​
All rights reserved. If reproduced please indicate the source.
Unilumin Germany GmbH
Address: Raiffeisenstr. 30 - 70794 Filderstadt
Email: sales@unilumin.com
Tel: + 49 711 38 96 78 98
​