Photo & Imaging 2014, a show to create industry brand exposure and market development platform, was held from Nov. 5 to 8 in Seoul COEX Pavilion. Unilumin showcased its 2K Utile series LED Display, becoming the first LED display company at the show.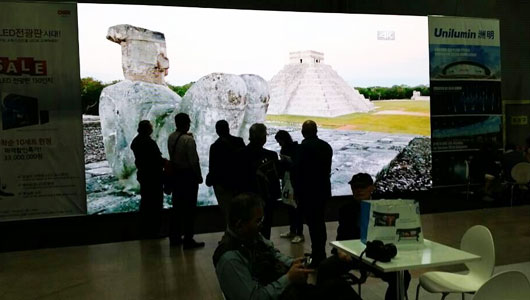 "We attend this show because we saw more and more static billboard advertising customers plan to use LED screens to replace static billboards in Korea, we are glad that customers here approve this viewpoint" According to a field personnel from Unilumin Group. "For outdoor advertising, we developed Ustorm series product which can replace static billboard without changing its supporting structure thanks to its super lightweight design, this feature brings great benefit for customers."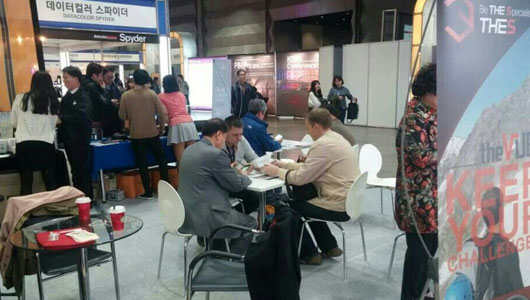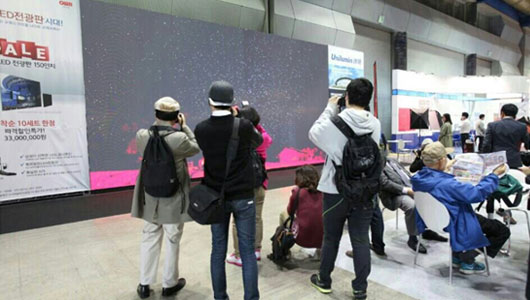 Utile series LED display features ultra slim profile, light weight and fast to install, its contrast ratio reaches to 5000:1 which is the highest level in the industry, adding to Unilumin's cutting-edge processing technology, Utile series products deliver ultimate image quality, moreover, it is cost effective. "Unarguably,Unilumin is the most eye-catching booth at this show'', said by a photography industry personnel.
About Unilumin
Unilumin is one of the global leading LED manufacturers delivering turnkey LED display and LED lighting solutions with partners in 120 countries and regions. As a technical direction company, Unilumin developed world highest density 0.8mm bezel-free LED video wall system and glass-free 3D LED video wall system. Unilumin has a global sales and support network with subsidiary in USA, China, offices in Holland, Hong Kong. Visit www.unilumin.com