Due to the vivid color, high brightness and seamless assembling, LED display has been considered as one of the most important display technologies in the indoor display market. With deeply investigation of the customers' demand, Unilumin developed the Uslim product just to solve the customers' pain. For example, with die-casting cabinet design, Uslim can minimize the assembling gap within 0.1mm comparing to 0.2mm~0.3mm of competitors' products. Secondly, Uslim can support free-tools maintenance (push the hidden button, module will automatically coming out) when other products still need heavy magnetic tools to handle. Not only solve customers' pain on product design, with our World-wide Uni-partner, we can also provide local pre-sale technical support (such as checking the spot, proposal and demonstration), local stock-sales, and local after-sale service. With this creative business mode, we promise our customers zero-risk purchase.
As the Super-star product of Unilumin Group, Uslim has been keeping a fast growing sales turnover (90% from 2016 to 2017). Uslim has been installed mainly in the applications including "RETAIL STORE, SHOPPING MALL, CHURCH, CONFERENCE ROOM, HOSPITALITY, and TRAFFIC HUB". Today, we are going to share with you the fastest growing application area-Traffic Hub.
Consider where you can find the most people every day, where you will definitely go every day, where you may eager for a huge display to find the information you want.
Bingo!
They are stations, all kinds of stations, at subways, at bus stops, at airports…
Wherever people want to head for, they can never miss stations. That is to say, if you want your info be seen by hundreds of millions people every day, just have a display at stations. Now, we would like to help you achieve what you want, would you like to connect the world with Unilumin Fixed LED Display?
Just see what we have achieved already.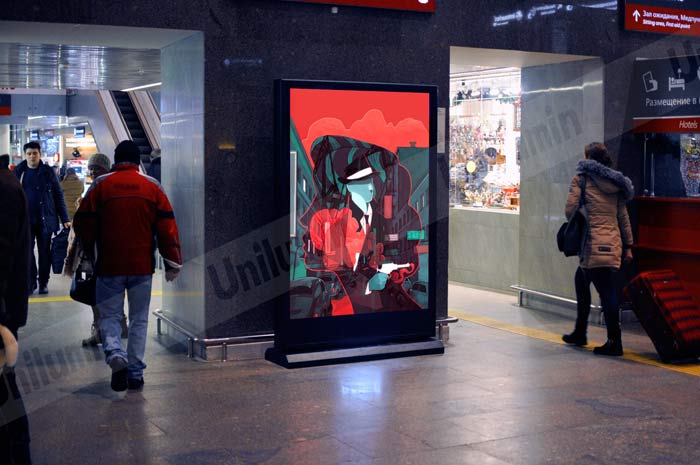 Unilumin's Utotem03 has appeared at nearly 100 subway stations and train stations in Moscow within just one year.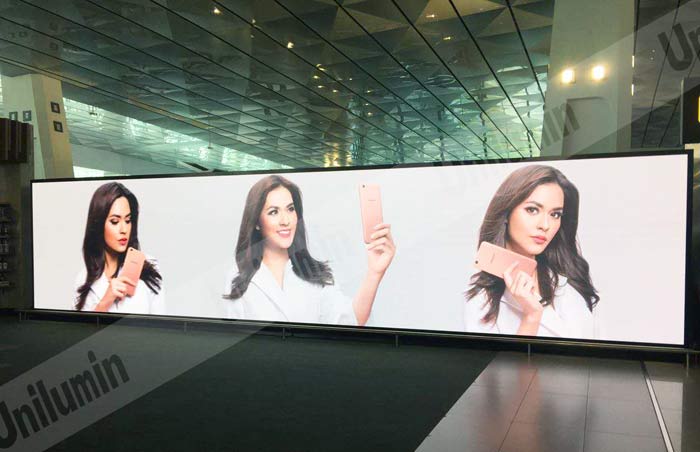 This is Unilumin's Utile2S at the new airport in Jakarta.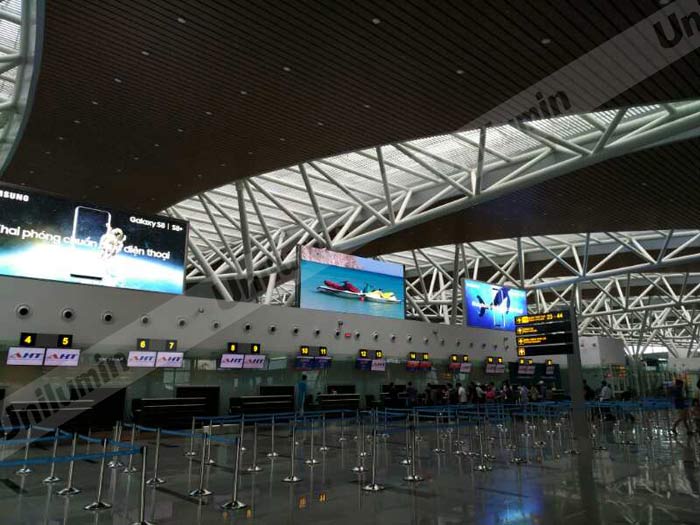 These are Uslim3 and Uslim4 at Da Nang airport in Vietnam.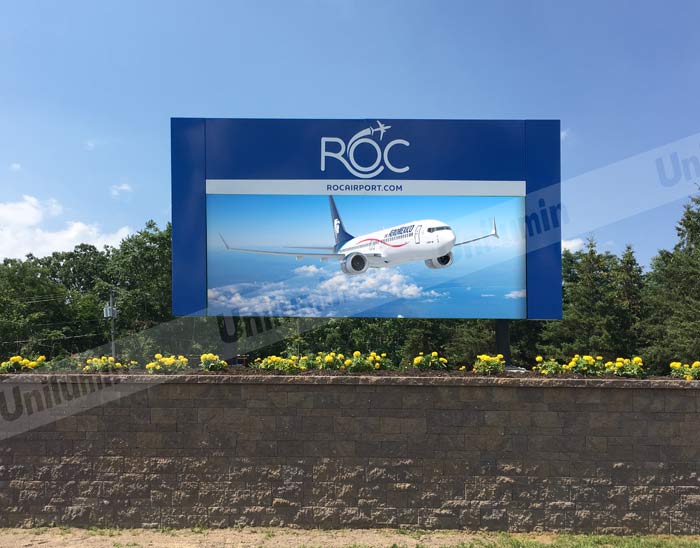 This is Uslim06 at the Greater Rochester International Airport in New York.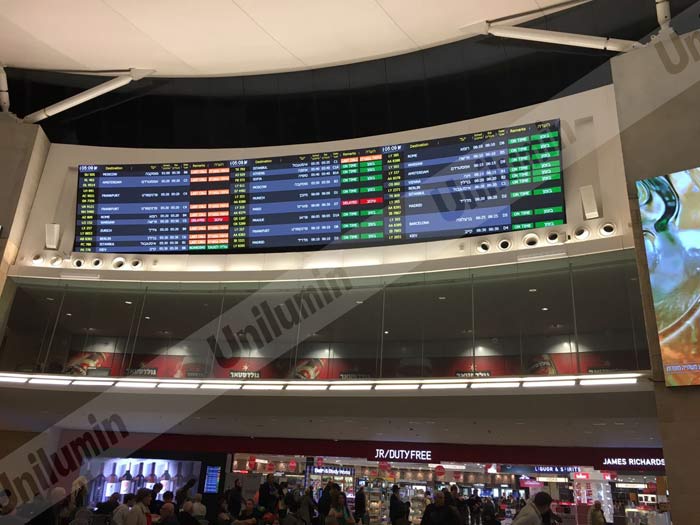 This is the flight information display at the Ben Gurion International Airport in Israel.
These are only the tip of iceberg of what we have achieved. What is more, we have a global sales and support networks with subsidiaries in the USA, Holland, Russia, Mexico, Australia, UAE and offices in Hong Kong, South Korea and so on. No matter where you are and where you want to install your display, we are here to provide you with the most timely and local service.
Click here for more info about Uslim​
Call us at +86-(0)755-29918999 or drop us a line at sales@unilumin.com to get the right solutions for your traffic hub project.
All rights reserved. If reproduced please indicate the source.