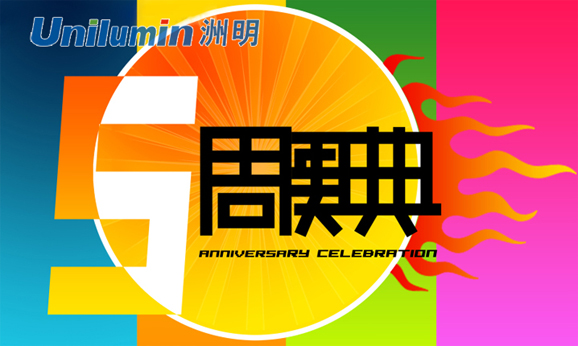 On the evening of October 26th 2009, the fifth anniversary celebration of Shenzhen Unilumin Technology Co., Ltd. was held at the Garden Hotel. District and relevant governmental leaders, public guests, the company staff took part in the celebration.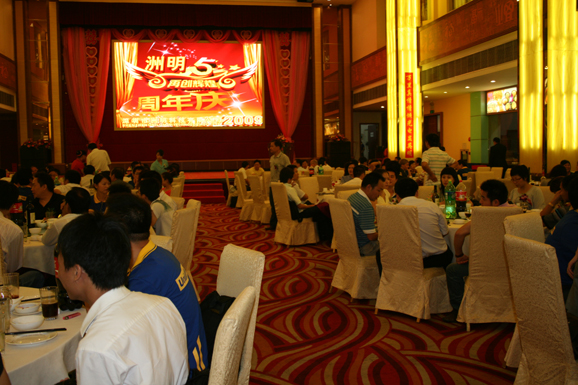 The eve of celebration starting
During the celebration, the company president Mr. Lin Mingfeng, Bao'an District, Deputy Leader Mr. Wang lixin, Shenzhen Electronic Chamber of Commerce President Mr. Wang Dianpu , China LED display branch president Mr. Guan Zhen Ji and other leaders made a speech respectively. The board chairman, Mr. Lin gave the speech, recalling the company five-year ups and downs growth and achievements from a small company to today's well-known high-tech enterprise; meanwhile, showed a lot of thanks to all guests and all colleagues of Unilumin who worked and cared about Unilumin in past 5 years. Seven employees were awarded a certificate and bonus during the celebration. They have continuously served in Unilumin for at least four years and are very proud of their own career choices.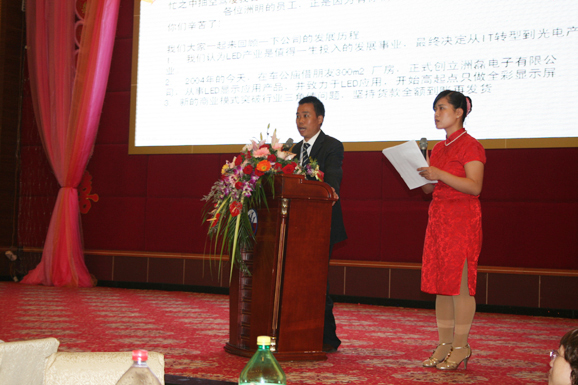 Board Chairman Mr. Lin Mingfeng recalled five-year development history of Unilumin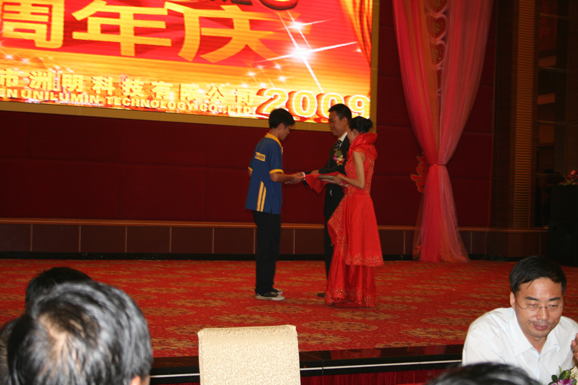 Board chairman Mr. Lin Mingfeng awarded special Staff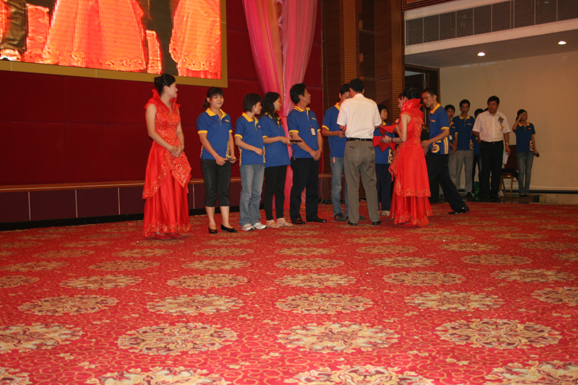 Wang Wei, executive vice president awarded for staff who had quite outstanding results

In the Party, the Company's departmental staff and some guests participated in, singing and dancing with excellent performances to congratulate the company's fifth anniversary celebrations. Folk singing, modern dancing, Neutron Dance, Chinese and foreign staff co-star of "San Ju ban," Acoustic guitar, chorus and other exciting programs will push the party to a climax. Colorful programming received continuous applause from on-site guests and staff. Celebration was over in the joyous and festive atmosphere.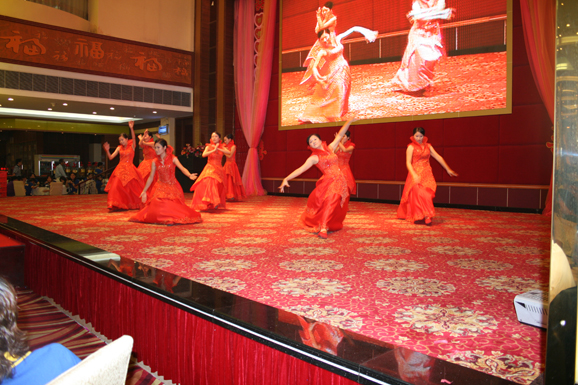 Modern Dancing Performance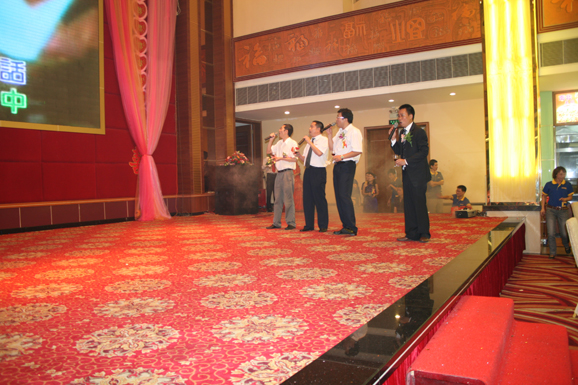 Board chairman and several vice presidents Chorus "A Hero Never Dies"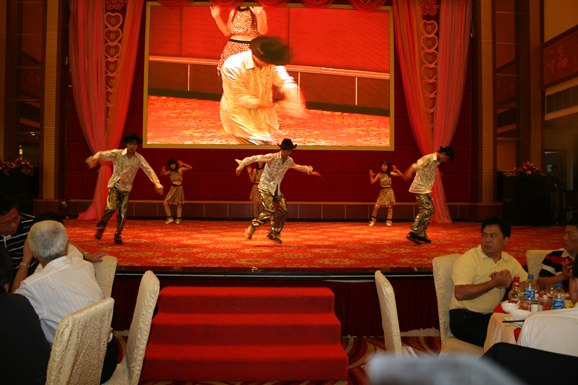 Neutron Dancing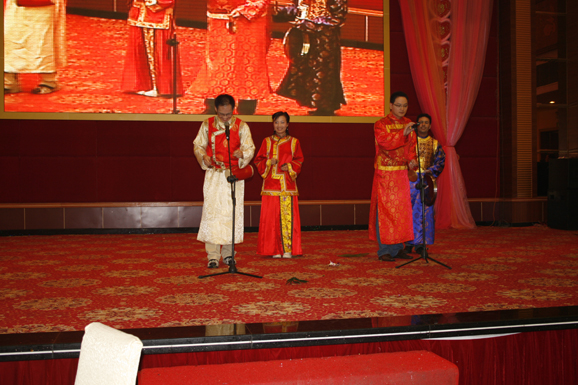 San Juban wonderful performances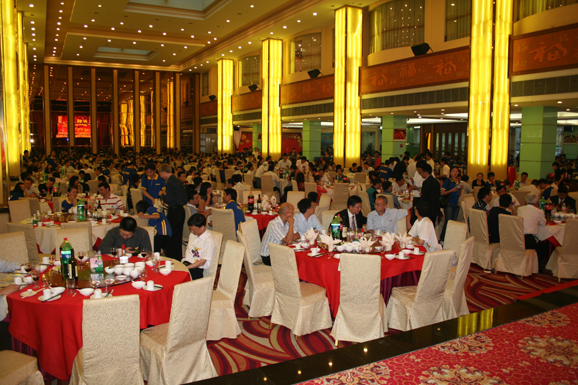 Panorama photography (Theater)