Key Words: BLUE MARKET, NPP LED display, Rental LED display?xml:namespace>
On account of the ever-changing development of Rental LED display gradually shifting from outdoors to indoors, the high requirements of LED display screen ensue, like better visual effect, narrower pixel pitch of products. Accordingly, the high-end rental market of NPP LED display product comes into being.
A superior product of NPP LED display, featuring with high ratio of color contrast and wide viewing angle, is totally a new pet in the rental market at home or aboard. While, there exists a fact that such a big plus is not easy to get. A few executives point out that the high threshold of manufacturing NPP LED display product including technology, capital and manufacturing capacity is a headache for companies throughout the industry.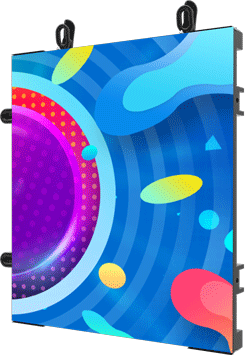 Unano
Under such circumstance, Unilumin first proposed NPP LED display of rental market. As a pioneer among numerous LED display manufacturers, Unilumin holds that this market brings about both opportunities and challenges. With intelligent technology, sheer size and high brand recognition, Unilumin is totally enoughto propel itself into a niche at the top of the BLUE OCEAN market where competition is less fierce.
According to the annual report, Unilumin ranked No.1 in the rental market. And the exclusive technologyof NPP LED display developed by Unilumin ensures the greatly competitive edge, making it suitable for the advanced project of the value chain in the rental market. Because Unilumin has a deep understanding of the challenges that affect the overall performance of LED product, we see numerous opportunities to make it better.
Here comes Unano—an appropriate option for the high-end rental market of NPP display from Unilumin.
Stay current with Unilumin News, we will bring you more info about Unano.
For more info, please visit us at http://www.unilumin.com/, follow Unilumin Group on Facebook, Twitter, LinkedIn.
All rights reserved and any reproduced please indicate the source.