Unilumin has further contributed to the rental industry by supporting high-end events worldwide with the award-winning Unano. Below are the highlights of Unano 1mm cases we are eager to share with you:
Conference Application - Event Tech Live 2018 Conference Stage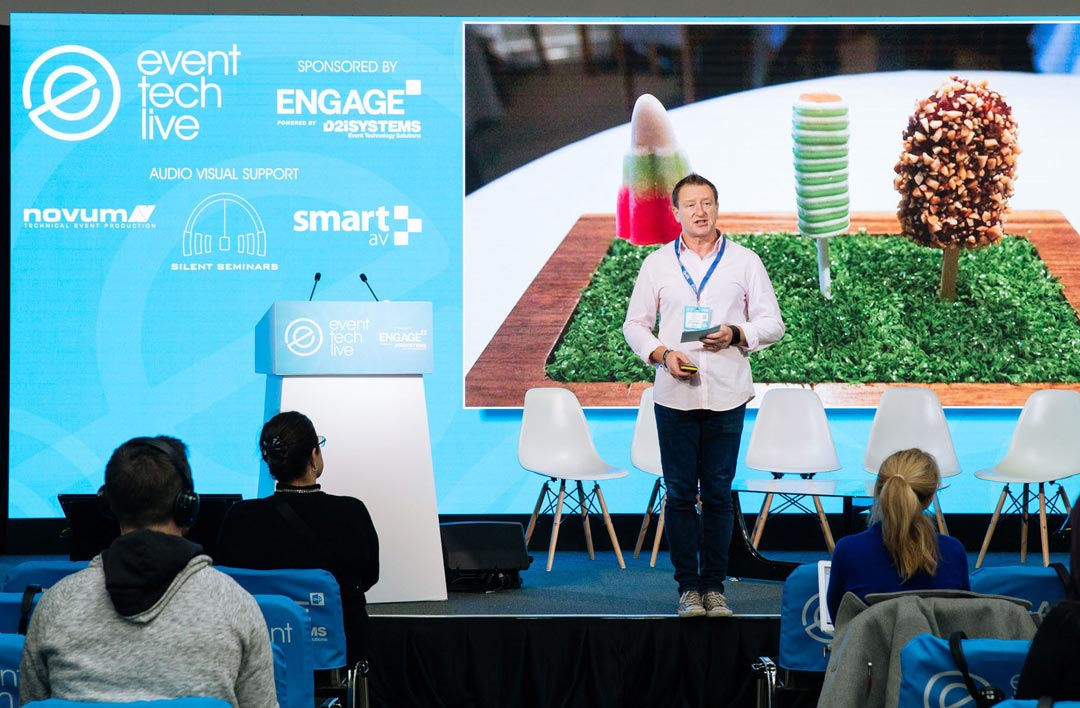 (Event Tech Live 2018 Conference Stage | London, UK | 7-8 November 2018 )

Event Tech Live in London, the United Kingdom is Europe's first dedicated exhibition and conference for event professionals with an interest in technology. To create an amazing visual experience for the industry leads, the AV hire specialist Smart AV chose Unano1.8 as the dynamic backdrop.
"As it wasn't connected to our stand, we wanted to make sure the display was prominent and audience-ready, so we positioned the LED wall between our stands so visitors could not only engage with our booth, but also enjoy a clear view of the display from the stand.
The 1.8mm was also a backdrop for the Expo and Engage stage. Presentations with detailed content appeared with perfect definition and clarity from the audience seats and visitors were captivated by the 1.8mm display from a distance, from the gap in the stands as the perfect head-turning display."
-- Smart AV
Education Application - Learning Technologies 2019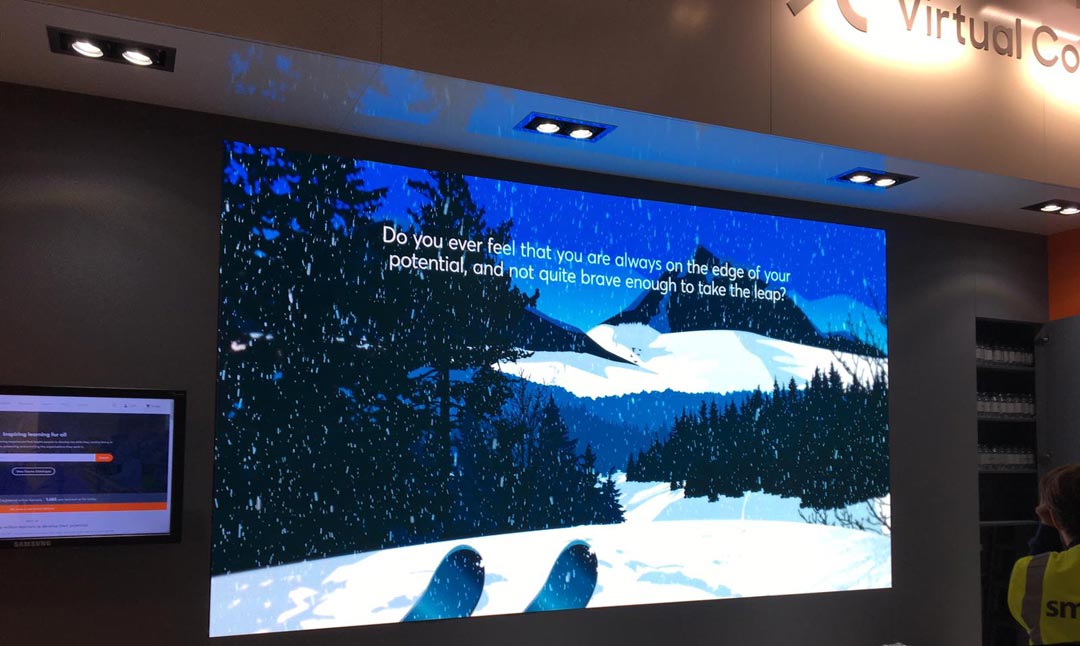 (Learning Technologies 2019 | London, UK | 13-14 February 2019)

Learning Technologies, Europe's most important conference for learning and development professionals, has held its conference programme with an inspiring and provocative lineup of speakers for the 2019 event at the London ExCeL venue on 13 and 14 February.
The conference organizer expected a screen with high visual quality to display the presentation contents delivered by over 30 conference sessions and 70 leading speakers and facilitators.
"Did you know you can achieve a full HD display with just a 3.5 x 2 metres of our Unilumin 1.8mm LED? Our fine pitch 1.8mm LED is the perfect solution for high-resolution displays in smaller spaces."
-- Smart AV
Church Application - GT Church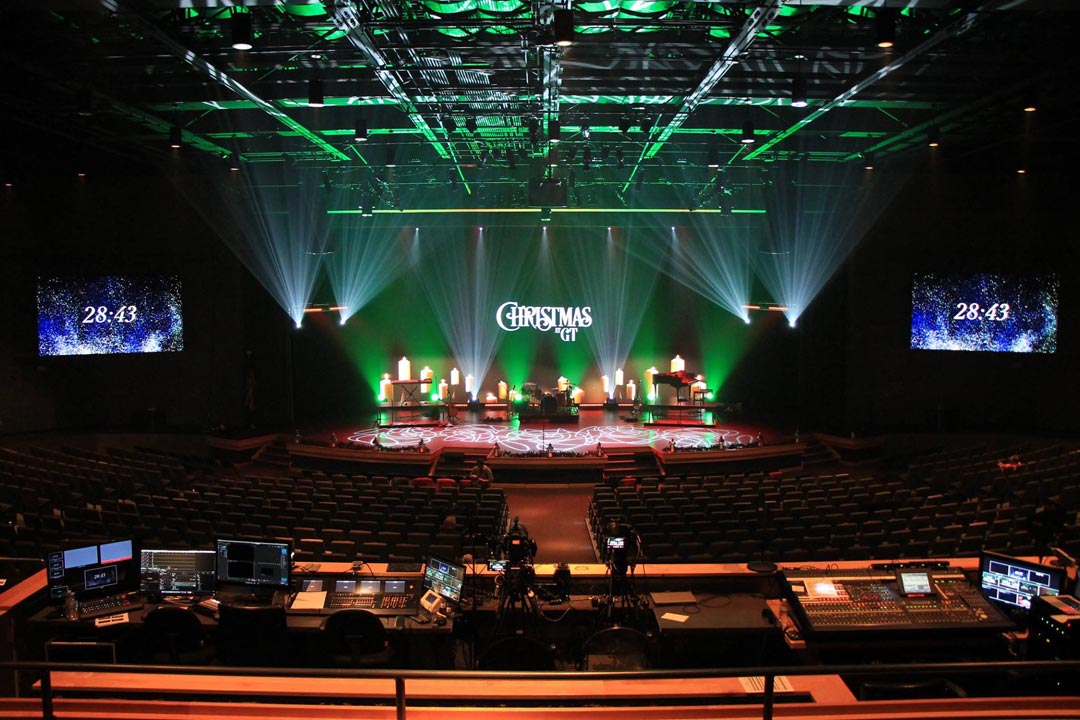 (GT Church | Pennsylvania, USA | 12 SQM * 2 PCS | 2018)
GT Church at Pennsylvania is the first church to install Unano in the US. Last year GT church updated its upstage video wall to bring its congregation a first-class worship experience. The video solution was composed of a 50*20 ft Unilumin Utile3.9S screen and 2 pieces 16*9 ft Unano1.8 screen on both sides.
This church project demanded a very limited timeline and high-quality standards, but Unilumin managed to support our partner Trinity LED to conduct it: Unilumin offered Trinity LED the USA local stock and fast delivery within 10-week timeline between deposit and delivery. The visual effect of Unano was also satisfying: High Dynamic Range picture quality, high refresh rate and large colour gamut enabled GT church to present its service contents with a clearer image and greater detail than average indoor LED screens.
"This was a smooth install that required a few external pieces of hardware for scaling since there was a large amount of data being sent to the LED Walls."
-- Trinity LED
Corporate Application - La Mer corporate event at Beijing Airport
(La Mer corporate event at Beijing Airport | Beijing, China | April 2019)

Fine pitch rental LED display is playing an increasingly broad and deep impact on the corporate event of the high standard. Starting from this April, Unano 1mm will be powering La Mer's marketing activities at Beijing Airport and Los Angeles International Airport.
As a short-time rental project in the airport, the La Mer shop wanted to create a memorable campaign for customers passing by: the LED screen should create a visual effect standing out of the crowds while being in coordination with the shop layouts. Our partner PANAVID managed to realize the ultimate video solution under the support of local warehouse stock.
-- PANAVID INC
​

For more information, please visit www.unilumin.com.
All rights reserved. If reproduced please indicate the source.